About
Marty's Auto Body Services
We are a professional auto repair shop which has been offering excellent service since it was established in 2000 . We have skilled personnel who perform work in a timely manner, efficiency and high quality.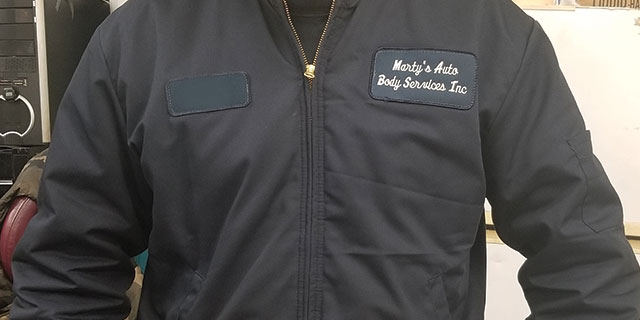 We are dedicated in providing our customers with personalized service that meet their expectation. We have experience in all areas of the auto industry. We have demonstrated to be the go to place for automotive services. We have customers who come to our auto repair shop from all boroughs because they are aware of the service we provide.
We are professionals who put all efforts to delivery high quality in all of our services including but not limited to Auto Repairs, Air Conditioning, Auto Tune Ups, Auto glass, Brakes, NY State Vehicle Inspections, Tire Rotation, Autobody & Paint, Autobody work, Automotive paint and 911 Collision.
Have you ever asked yourself where is an excellent auto body shop in New York? Come visit us at 500 W 25th St, New York, NY 10001.
What Our Customers Say About Us
Testimonials
Maurice Goldberg
Customer
Very good service and reasonable price. I came here for a battery change and the process was quick and painless. I was out of here within 30 mins. I highly recommend Marty's Auto Body - very honest guys.
Julia Cox
Customer
Marty's Auto Body is outstanding. I had major electrical issues that other mechanics could not figure out. Marty's Auto Body solved the problem and fixed it ALL IN ONE DAY. Fantastic service. Will definitely return.
Daniel Ward
Customer
I found Marty's Auto Body through my insurance. I was AMAZED by the quality of the work and the service. Peter is great, professional and super nice. Would recommend that place to anybody.
Lisa Dibenedetto
Customer
I'm often hesitant to go anywhere in the city for service considering the price difference typically seen for services rendered. But, I have to say that Marty's Auto Body is now my go to place. The staff is very helpful, honest, efficient and confident that they are not looking to over charge.
Bernardo Junicic
Customer
Inspections, brakes, oil changes, auto technicians and mechanics. Quick estimating and great affordability from a trusty neighborhood mechanic. Very reliable with attention to detail and excellent communication. Highly recommended for value.